Looking for the best graphics tablet? So are we! There are plenty of choices, so we reviewed the top brands and models and came up with what we think is the best in terms of features, quality and value. Ultimately, the best graphics tablet is the one that fits seamlessly into your own specific workflow. When considering your budget, remember that this is an investment that will help you to increase your productivity and unleash your creativity!
Check out the links below for our full detailed reviews, plus we've added updated info on where to get the lowest price on your new drawing tablet.
Best Overall – Our Top Pick!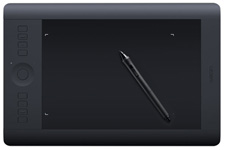 Wacom Intuos Pro Medium Pen Tablet
From digital painting to photo editing, the Intuos Pro is perfect for most creative endeavors. With 2048 levels of pressure sensitivity, multi-touch, wireless capability plus so many workflow enhancing features, it gets our vote for all-around best graphics tablet.
Read the full review »
Best Value – Multipurpose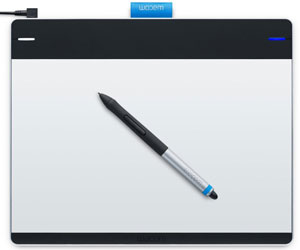 Wacom Intuos Pen and Touch Tablet
If you want the fun of a pen tablet combined with the functionality of a trackpad, try the Intuos Pen & Touch! This versatile tablet with multi-touch input lets you use finger taps and gestures to navigate and perform common functions. Ideal for crafts, scrapbooking, photo retouching and much more!
Read the full review »
Most Intuitive Experience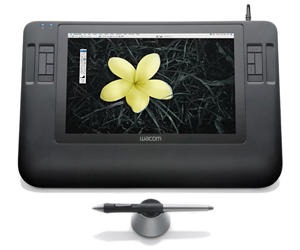 Wacom Cintiq 12WX Pen Display
By enabling you to draw directly on the screen, Cintiq offers a more natural, intuitive experience in a compact package. A word of warning though, once you try it, you may never want to use a regular graphics tablet again!
Read the full review »